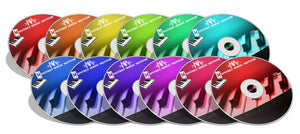 Beginner Piano Lessons For The Adult Musician.
Learn how to play piano at your own pace!
Step-by-step at-home learning system.
Learn in weeks what would literally take months of private instruction.
Originally, the Monthly Music Mentor program was an audio cd that shipped to the doors of our students every month for $15.95.
As technology has changed, we've digitized these cds into audio mp3 files, combined 12 months into one package (an entire year of lessons), and cut the price in half.
Now, you can download the entire first year of lessons and start learning from your computer, smart phone, or portable device minutes from now. 

Introducing the Monthly Music Mentor Program

These lessons are designed to act as "monthly mentors" without the high fees and scheduling conflicts associated with a physical teacher.

Students around the world love it because every lesson title and accompanying content is highly intriguing and entertaining, and practically guaranteed to take your playing to the next level.
Year 1 Contents:
 

Intro Month - "The 'no time to waste' insiders guide to getting started on the piano the right way" (43 mins)

Month 1 - "The coveted shortcuts no one will ever tell you about learning scales and other boring stuff" (1 hr, 5 mins)

 

Month 2 - "What the '6 degrees of separation' concept has to do with learning all 12 keys in music" (56 mins)

Month 3 - "Mapquest.com, freeway signs, the 3 little pigs, and what they have to do with learning literally every chord in music... QUICKLY" (1 hr, 13 mins)

Month 4 - "How to Close Your Music Theory Book For Good and Play 6 Months Worth of Chords In just a Few minutes! (1 hr, 17 mins)


Month 5 - "Introducing the Fantastic Four of Music And Why They Will Save You From Years of Unnecessary Learning" (1 hr, 5 mins)

Month 6 - "Secrets Most Musicians Will Never Know About Playing Real Chord Progressions In Any Key!" (1 hr, 16 mins)

Month 7 - "ALL CHORDS ARE NOT CREATED EQUAL: How to Know which ones You'll Play The Most" (1 hr, 9 mins)


Month 8 - "The Art of Mixing and Matching and How to Free Yourself From Playing The Same Thing Every Time!" (1 hr, 12 mins)

Month 9 - "A quick and easy 13-minute way to put real chords under any melody you want!" (55 mins)


Month 10 - "What you could learn from the number Charles Barkley wore on his NBA jersey and how you can apply it to playing REAL songs!" (58 mins)

Month 11 - "Ear-training secrets that even the top musicians don't want you to know" (1 hr, 16 mins)

Month 12 - "The 'split personality' concept of music and why every major key has a counterpoint no one talks about" (53 mins)
14+hours of step-by-step instruction aimed at teaching you the foundations of music, so that you can play freely, understand songs on your own, and create your own music! 
Plus, You'll Get These Two Bonus Courses For Free!

 

"Piano By Ear For Starters" Audio Program (mp3 download) - In this 2-hour audio course, you're going to be exposed to a very systematic way to play simple songs within minutes. Songs and chord patterns that resemble, "You are So Beautiful," "My Girl," and "I Believe I Can Fly."

"Finding The Key Of Any Song" Audio Program (mp3 download)

 - In this 80-minute audio course, discover dozens of different techniques to find the key to any song, quickly! After all, playing by ear STARTS HERE. If you can't find the key a song is in, you can't play it (so take this skill seriously). The ultimate goal is to be able to find the key of a song within 10 seconds and that's the skill this course will deliver to you.
Note: Lessons are not sent in the mail. This entire course and bonuses are immediately downloaded in mp3 format (one mp3 per 80-minute lesson).
Affirm Financing: If one or more items in your order has an extended ship date, your loan payment(s), including interest, may be due before the merchant ships all of the items. Please note that you may not receive a rebate of any interest that may have already accrued on an amount that later gets refunded.